If you are having an iPhone issue with downloads through the default Safari Browser, you will need an app to download and unzip KimKraut learning media.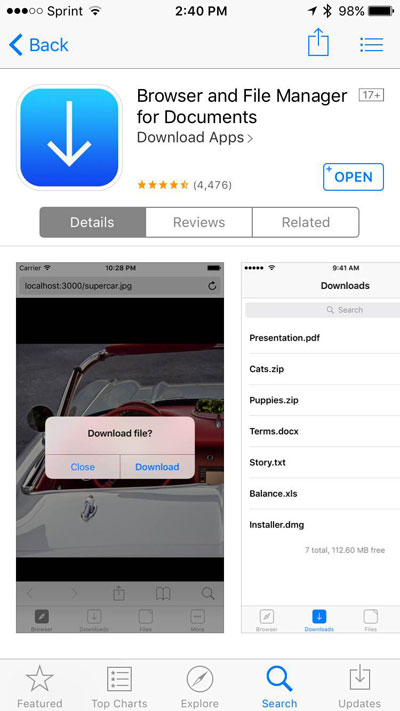 One possible web browser app is Browser & File Manager for Documents.
Using this app, browse to KimKraut.com and log onto your account. Using this new app, clicking the link opens a popup with a download button. Then within the app you can see your downloads.